If you're like us and there are times where your trailer is not being used  then it's a good time to do a thorough inspection before you hit the road again. If you are not comfortable doing an inspection yourself most trailer dealers offers this service.
Exterior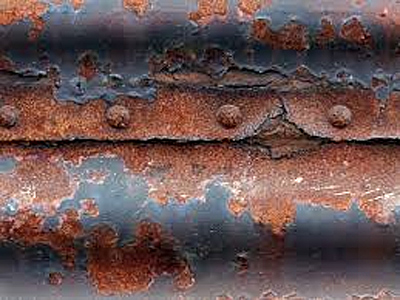 Do a walk around of the entire trailer. Make sure all the doors and windows open and close easily, oil hinges as needed. Look for surface rust on the body of the trailer. Rusted spots should be sanded and painted. Be especially cautious of rusted weld points.
Hitch and Safety Chains
Your hitch and chains should be inspected every time before you haul a horse. Make sure you have the correct sized ball for the hitch. I have heard stories of a trailer popping up off the hitch on a bump because the ball was too small for the hitch. Check bolts and mounting hardware on the hitch. You should put a little grease on the ball to reduce friction and while you're at it lubricate the trailer jack. Check the safety chains, they are there for a worst case scenario.
Tires and Wheel Bearings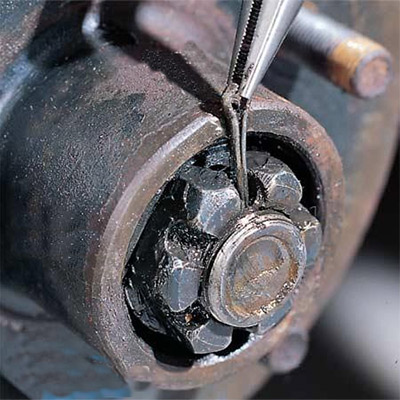 Getting a flat tire when you're not pulling a trailer is frustrating enough, having a flat tire on your trailer while hauling a horse makes it even worse. Check all of the tires for proper inflation. Don't forget the spare! Worn and uneven tread can lead to loss of control in wet conditions. If the wear patterns are uneven, with more tread worn off one side of a tire, it's possible the axle is bent or out of alignment. Wheel bearings should be repacked and greased at least once a year. It's a pain but totally necessary.
Undercarriage
This is always fun, climbing under the trail to inspect not only the frame but the springs and shackles also. Check for any loose bolts. This is where hidden damage is often overlooked and one of the first places a used trailer dealer will look. Check for rust on steel components or corrosion on aluminum. To make the trailer easier to get under, I usually straddle a ditch with the trailer so I have more room to make my inspection.
Trailer Floors

Drag the rubber mats out of the trailer and check out all of the floor boards. Just a couple of years of your horses urinating in the trailer can weaken the boards on wood floors or start corroding aluminum ones. Look for any signs of weakening or rot on wood floors and on aluminum floors look for signs of corrosion or pitting. Inspect the floor and rivets for any pitting if you have aluminum floors or rusted out bolts on wood floors.
Jack and Lug Wrench
Make sure you have a jack, tire wrench and any other tools you might need with you. Have them in a spot that you can easily get to if you need them. It's not a bad idea to carry safety cones or triangles to make you more visible to on-coming traffic. An aerosol tire inflator can fill a flat tire in seconds if you have a slow leak but it won't help if you have a blow out.
Brakes and Lights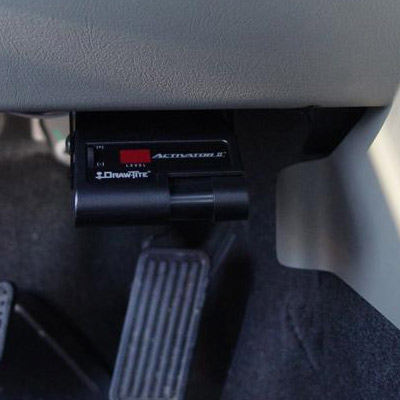 Always check your braking system as soon as you pull out. The time to find out your brakes need adjustment is before you actually need them. A few gentle taps on the brake pedal will tell you if your controller is working properly and the trailer brakes are under your control. Also check your brake and turn signal lights as well as your running lights. A quick check to find your plug isn't in all the way is much better than getting rear-ended because the car behind you didn't know you were braking.
Paperwork
If you are crossing state lines make sure your coggins are up to date and make sure you have a vet inspection that is within requirements. Some states require the health certificate be within 30 days, others it's within 60 days. Be aware that some states require a brand inspection (even if your horse doesn't have a brand). Make sure you have proof of insurance and registration for both truck and trailer in the glove box.
Water
Highly recommended, carry water for both you and your horses with you when you travel. If you break down in 100 degree heat in the middle of nowhere, having water available can prevent a bad situation from getting even worse.
Cell Phone
Always carry a cell phone. That said, don't forget that there are many places that don't have coverage. If you find yourself in an area with no coverage, try to get to a higher point or try texting. A text message doesn't need as strong a signal as a call, so you may be able to text even if your phone coverage isn't adequate for a call.