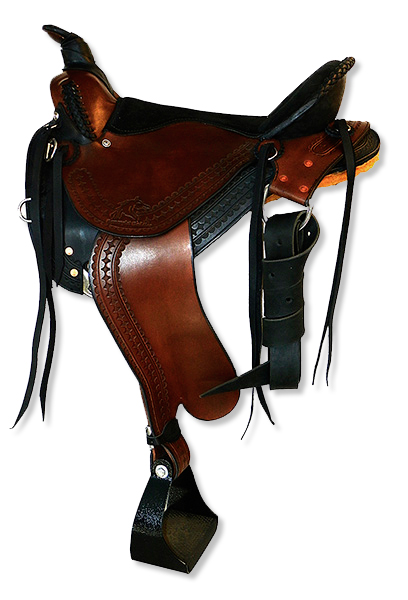 Starting at just $2695. Our Custom Lightweight Trail Saddles are the ultimate in trail riding comfort. We have taken everything we have learned in decades of endurance racing and applied it to all of our custom trail saddles. Whether you horseback ride an hour a week or 30 hours a week we can keep you comfortable on the trail.
Lightweight Trail Saddles ~ Features
They feature  a seat designed to your individual measurements. Rider height, weight, inseam, thigh size and the distance between your seat bones are all considered when in the design of your seat.
Other features like free swinging fenders and wide based E-Z Ride stirrups ensure rider comfort. The cutback skirts come standard on our trail saddles to help keep them light compared to the  fuller Western skirts and help your horse or mule cooler and allow for full freedom of movement.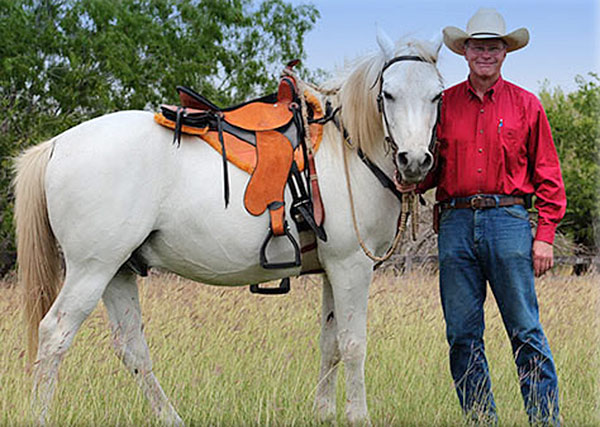 Our Lightweight Trail Saddles weigh approximately  21 pounds in a 15 inch seat. Also standard in our trail saddles are eight D-rings and ties for securely tying on all your trail needs. Our custom trail saddles offer all the features of our Endurance Saddle with the addition of a horn for added security and so you can pony other horses, etc.
Synergist Lightweight Trail Saddles are not only light but they're highly customizable. Many trail riders are very particular about what they want in their ideal saddle, that's why we offer so many options instead of models. You design your saddle with our help, no compromises!
The patented EQUImeasure Kit is included in the purchase price of your custom saddle to ensure the proper fitting of your horse or mule. With the finished EQUImeasure mold it's just like having your horse or mule right here with us in the shop.