A Family Business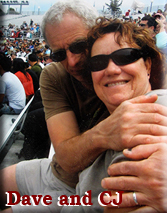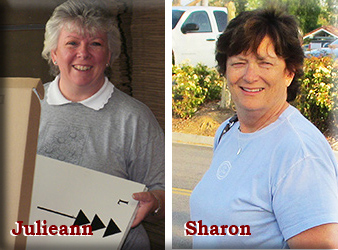 Synergist Saddles was created as a result of founder John Di Pietra's frustration with not being able to get features in a saddle that he thought were important. In the year 2000 the business was handed down to Dave and CJ, his son and daughter-in-law. Along with Dave and CJ, Julieanne, CJ's cousin, as well as her sister, Sharon, all contribute to making Synergist Saddles the saddler of choice for many top riders. Through the sport of endurance racing, John learned first hand what worked and didn't work in saddle design.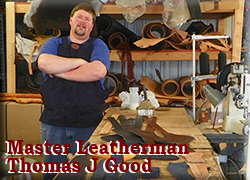 Master leatherman Tom Good joined the team in 1994 and is now considered part of the family. Dave and CJ had both worked previously with corporations that had grown so large that they had lost touch with their customers. Synergist Saddles is a small family business that is able to take care of your saddle needs on a personal level. When you call us you will talk to a family member who cares about you and what is important to you. You will always be greeted with a warm, friendly attitude.
About Our Founder John Di Pietra
"Our definition of Synergy is enabling the horse and rider to become one through the saddle and balanced riding."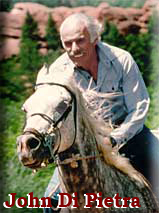 John Di Pietra's knowledge and experience in competitive endurance racing as well as his skill and craftsmanship in saddle design and manufacturing have won him the respect of equine professionals around the world. John won more than 50 first place finishes in the sport of long-distance endurance racing. In 1989, John was recognized as the National 100 Mile Champion. In 1992, he was Reserve Champion over all weight divisions and classes in AERC sanctioned endurance riding. In 1995, at the age of 63, John finished 4th at the famous Tevis 100 mile endurance race. Many of his wins also included the coveted Best Condition Award, which he attributes to a combination of balanced riding and the superior design of his Synergist Saddle. One of John's greatest assets was his ability to communicate with his horse. He believes, through education, horse owners can better understand their equine partners and learn to ride in harmony with them.
A Note From Dave and CJ about quality and craftsmanship
"Take the challenge and experience the comfort and superb fit of a Synergist Saddle! You and your horse will never ride the same again! We guarantee it!"
-Dave and CJ Di Pietra-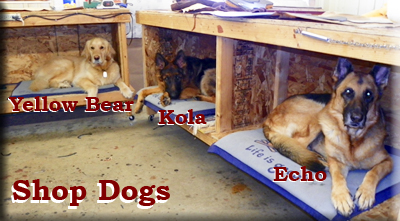 Synergist Saddles feature a high level of both craftsmanship and design ingenuity. We believe that our products are the finest trail and competition saddles ever made. My father (our founder) spent years working on perfecting Synergist Saddles. He consulted equine professionals in every area of expertise including dressage champions, horse trainers, competitive trail riders, cutting and team penning enthusiasts, and of course, many endurance riders. They all shared their thoughts with John on how to design a more comfortable saddle for both horse and rider.
Every conversation spurs new ideas like our 'Jean Seam' channel which is contoured into the center of our saddle tree which eliminates irritating friction from pant seams while riding.
Striving to build the most comfortable saddle possible, we continue to develop new, unique comforts for rider and horse. A perfectionist in the art of saddle building, John's well established concentration on the smallest details that go into fabricating every Synergist Saddle remains our call.

Each of our saddle trees is hand-crafted to provide the custom fit we are famous for. From leather to thread, from the smallest screw to the space-age, indestructible foam padding on the bottom of our saddle tree, no compromise is ever made in quality. The result is the finest quality saddle available anywhere – at any price! And the price, we are happy to say, is a remarkable value, competitive with many production run saddles.
We pledge to build the finest saddles possible and to make certain that every customer is happy with their saddle. For more information please contact us. We're here to help you custom design your custom Synergist Saddle.