Please call 307-433-1008 to order.

Breast Collars come in three styles, (a) English made of Biothane ($85), (b) English made of leather ($135) and (c) Western made of leather  ($165). The Western Leather Breast Collar can be laced or tooled to match your saddle.
---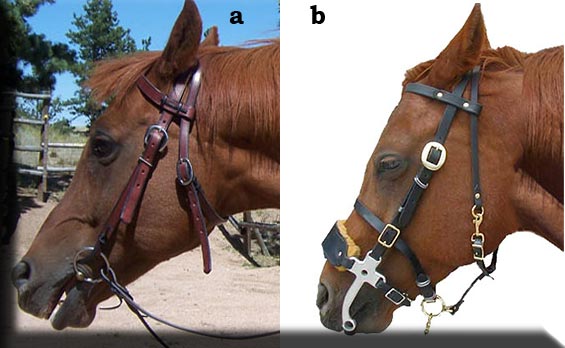 We can make an all (a) leather headstall ($85) to match your saddle or an easy to clean (b) biothane halter-bridle ($75).
---

We have (a) leather split reins ($35), (b) rope reins ($35) or easy to clean (c) biothane reins ($35).
---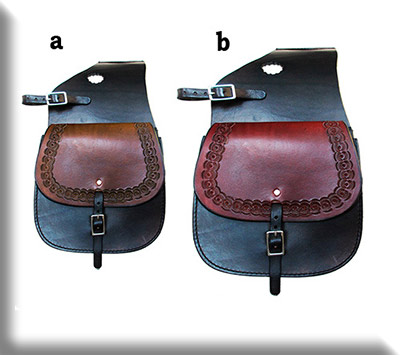 Saddle bags are available in either (a) small ($200) or (b) large ($225). The small measures 8.5" across, 9″ tall with a 3" gusset he large measures 11" across, 10″ tall with a 5" gusset.
---
Roper's Wrap ~ Cavalry Pouch ~ Leatherman Holder

a) Adding a Roper's Wrap ($25) to the horn allows it to be changed periodically when it gets worn out. It also really dresses up a trail saddle. Mounted on the back of the cantle the (b) Cavalry Pouch ($75) is great for carrying a few things on the trail. The (c) Leatherman Holder ($75) allows you to carry a utility knife and pliers for whatever comes up.
---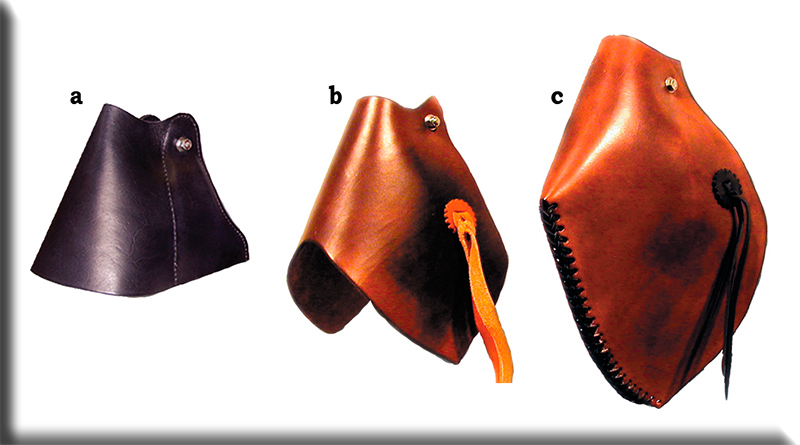 Excellent when riding through brush or snow, these all leather custom made Synergist Tapaderos look great and come in 3 styles. (a) Endurance ($150) , (b) small Western ($150) and (c) large Western ($170).
---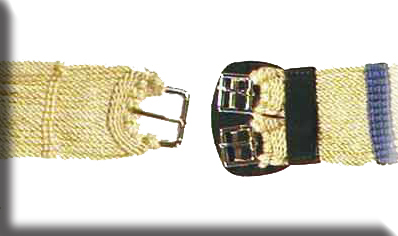 100% mohair cinch. For Western or English.
---
Custom Sheepskin Saddle Pad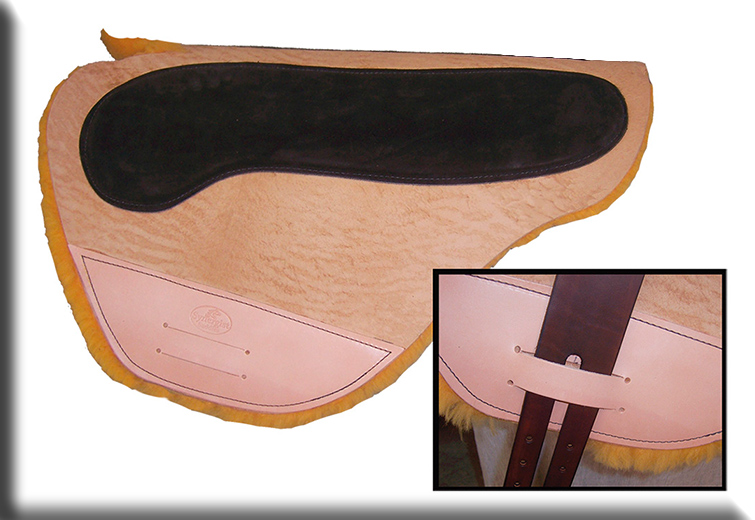 Keep your horse's back cooler and healthier. Our Custom Sheep Skin Pads ($195) are highly recommended. Hand crafted of the finest quality sheepskin with a 1/4" high tech instant recovery foam on top covered with suede to keep the saddle in place. Billet keepers on either side eliminates slippage. Visit our store to see other pad options.
---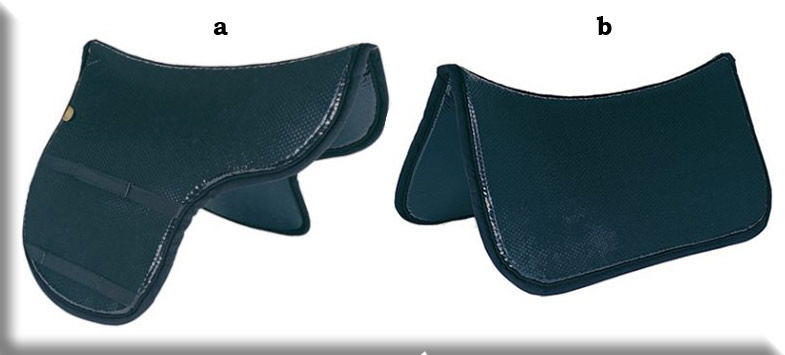 Supracor Saddle Pads have tiny perforations within honeycomb cell walls that circulates air and evaporates moisture. Your horse's back stays comfortable and cool! (a) Endurance Cool Grip($240) or (b) Western Cool Grip ($240).
---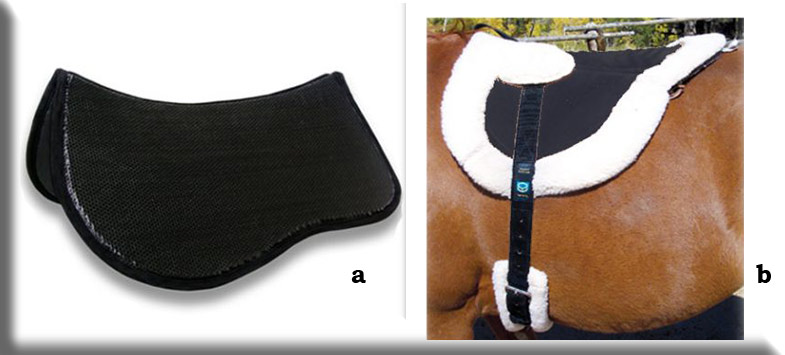 (a) Barrel Racer Cool Grip ($240), (b) Bareback Pad ($455).
---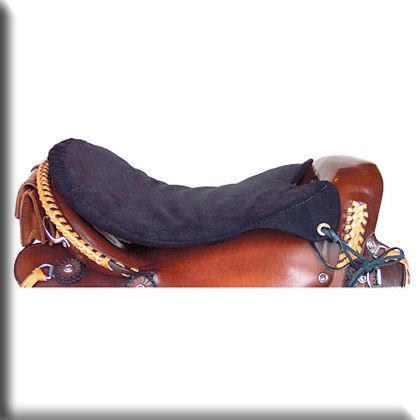 When you need to be comfortable in the saddle, Supracor Stimulite Seat Saver ($195) is the smart solution. Stimulite relieves pressure, reduces shearing, circulates air and evaporates moisture. Covered in a plush and washable ultrasuede. 
---