When you ship a saddle through a freight company like UPS of FedEx there are a couple of things you can do to ensure it gets there safely and undamaged. First we like to use bubble wrap instead of peanuts. Shipping peanuts always settle during transit. The constant motion and vibration of trucks or airplanes make the peanuts condense and settle opening up space at the top of the box. If something heavy has been loaded on top of your box this will allow it to collapse onto the saddle. Bubble wrap won't collapse during shipping. We also like to use a double wall cardboard box. The extra thickness can handle almost twice the weight of something loaded on top of it.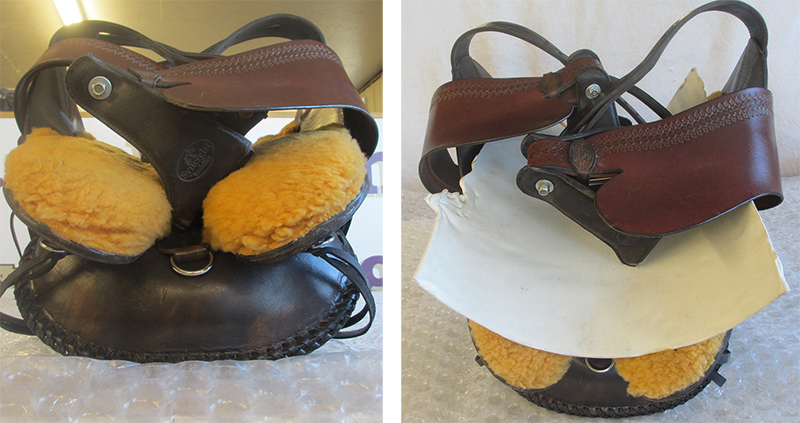 Second, always ship a saddle upside down with the stirrups folded under in the gullet of the saddle. This will keep the stirrups from bouncing around and scratching any of your leather. If you are sending the saddle with an EQUImeasure form, put the EQUImeasure inside the saddle before you fold the stirrups in.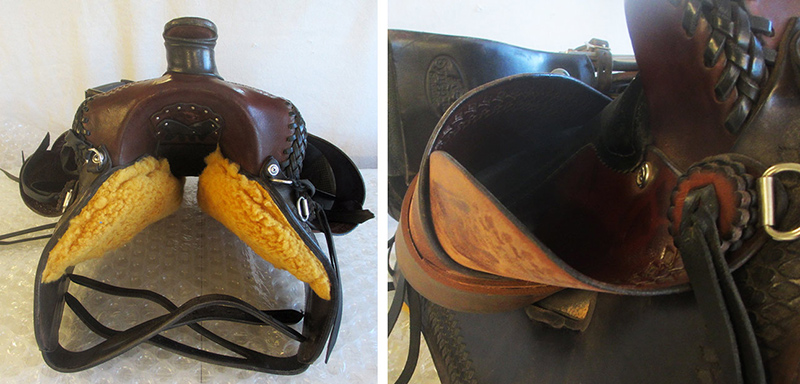 If you ship your saddle right side up with the fenders thrown over the top, the fenders will bend the seat flaps up in an unnatural position and could put a permanent crease in the leather. Also, the stirrups can scratch the leather on your seat when they are over the top of the saddle. This isn't very easy on the skirts or rigging either.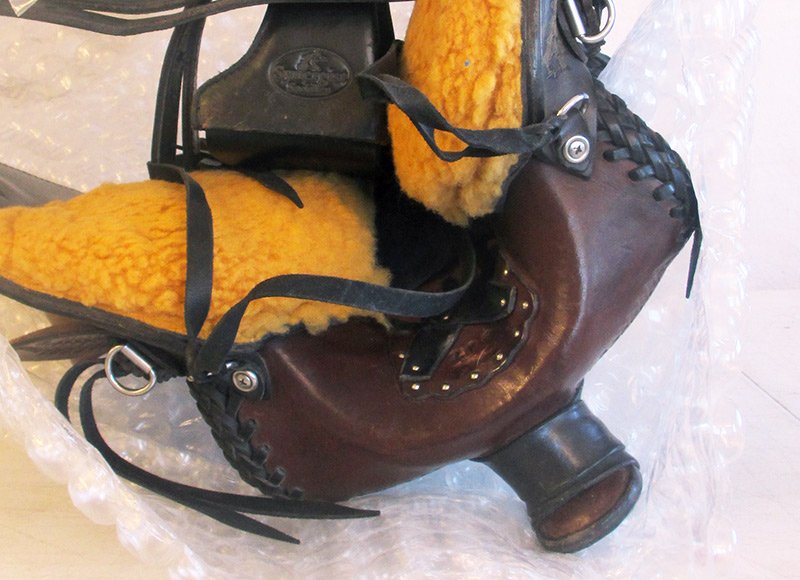 After you wrap the saddle in the bubble wrap place the saddle upside down in the box. If the saddle has a horn, tip it to the side so all the weight isn't on the horn only. Spread the weight out between one side of the swell or pommel and the horn.
After you have the saddle in the box fill in any void areas with additional bubble wrap to help support the outside of your box.